Did you miss the beginning of the 12 days ?
Day 1
Day 2
Day 3
Day 4
Day 5
Day 6
Day 7
Day 8
Day 9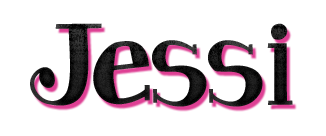 Welcome to the Tenth day of Christmas holy moly we are almost done already! , earlier in the series I shared a gift box I used to gift some home made soaps. Well here is another one and this time I'm going to share with you a soap recipe!
For this soap I used Shea Butter base which you can get from Michael's it's about $10 for 2lbs, so use a coupon, I picked up some of the cheap molds to make my soaps. I then added Gel (food grade) icing color in the color Kelly Green from Wilton. Well they came out a beautiful shade of green but not really a Christmas color or even a mint color oh well. I then added Mint extract and 3 tablespoons of crushed mint again from my pantry. I did not use fresh, apparently using fresh herbs and spices in your soaps can do weird stuff to it, so using dried is better? I don't know I was just trying to make some cute homemade gifts.
For this packaging I used a design from the silhouette store for the box (

Design ID #70569)

I used the dimensions of my soap to gauge the size my box needed to be. I then used Holly the Elf from Kadoodle Bug Designs, for the decoration on the box.
As far as the give away here leave a comment every day for the 12 days of Christmas with a number 1-12
The prizes include twine bundles, a stamp set, ink pads, paper pads, 5 cricut lite cartridges they have been packaged up inside brown paper bags with numbers (1-12) stapled to the top. I have no idea what is in each bag. If you are the winner for that particular day the number you comment will be which bag you win. I hope that makes sense.
Thanks for stopping by, I hope you come back tomorrow for another chance at winning and more projects.